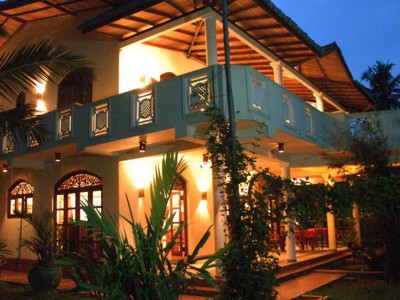 Already the ground floor of the Villa Lanka Pearl is a fine little world of its own. Next to the cosy lounge area, the fine restaurant, a small bar and two marvellous garden terraces are ready for the guests.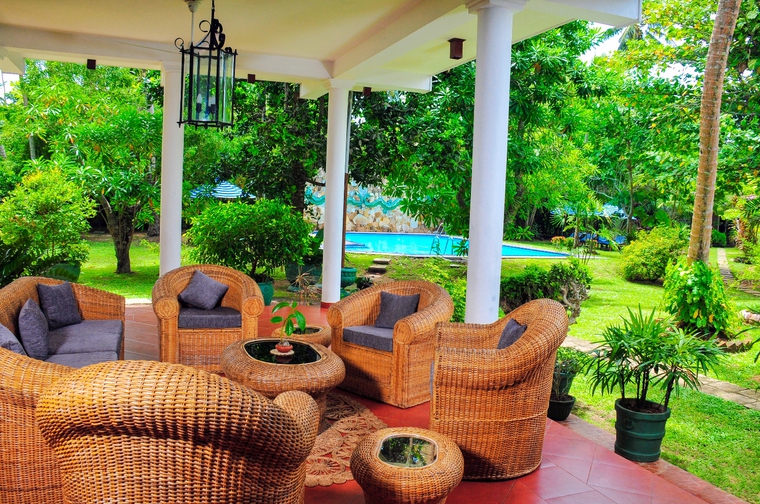 Rooms in our Villa

The four spacious double rooms are located on the upper floor and are equipped by western standards with shower, toilet and hair dryer. Ceiling fans provide for a pleasant air conditioning and the mosquito nets above the king size beds for a good night's sleep. The highlight, however, is the large roof-covered terrace, accessible from all rooms, offering the ocean view.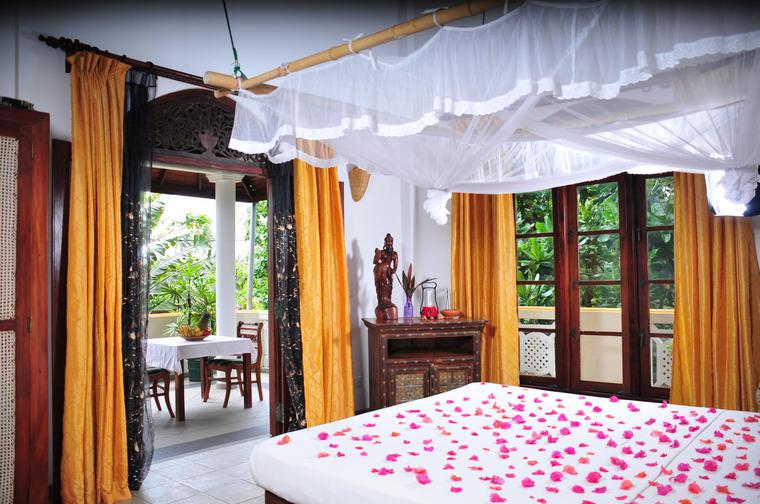 Rooms in our Annex
Further beautiful rooms are located in our annex. Here use of an air-conditioning equipment is optional. They are located right next to our Villa.