Luck and happiness for everybody – this is the motto of Vesak
On 7th of May 2020 there is a special event taking place: the so-called Vesak-full moon festival. It is Sri Lanka's biggest Buddhist feast to commemorate Buddha's birth, his enlightenment and his death.
Highlights in our Villa:
Panchakarmacure wit AI – daily Yoga
After arrival private ceremony and energetic cleaning/purification through fumigation carried out by a Buddhist monk in your room
3 x meditation with a Buddhist monk alternating in Villa Lanka Pearl or one of the surrounding temples
Perahera (traditional ceremony) in Balapitiya around full moon
Boat tour to the nearby lagoon including picknick
Farewell dinner in our beach hut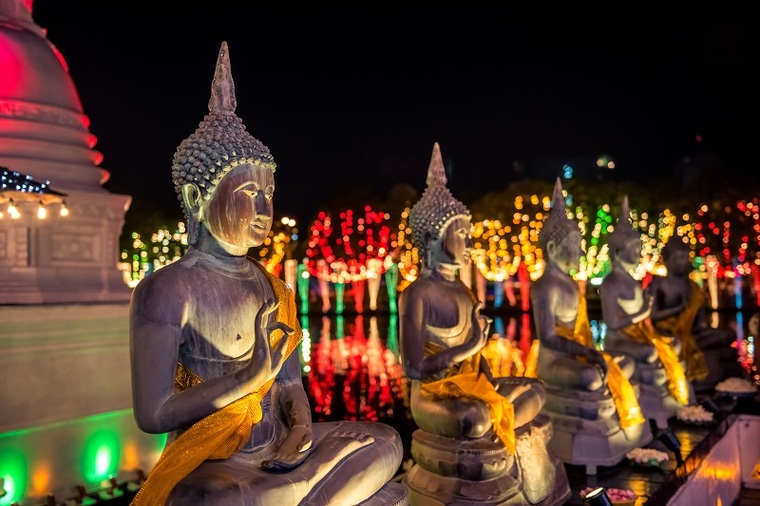 So, what is Vesak day?
Traditionally, religious feasts are held on full moon day. Buddhists exercise especially three practices which are essential on the path of enlightenment and which are bound to reduce the desire for earthly joys. On this day devotees visit the temple dressed modestly in white to engage in Buddhist rituals. Instructed by the monks of the temple they practice various meditation techniques. Best known among these are Anapana – concentration on breathing – and Metta – concentration on heartfelt sympathy with family, friends, the needy and the whole mankind. "May all beings be happy!"
Vesak is also a festival of lights. Everywhere lamps and lanterns of different sizes and shapes are hung up. Families light their oil lamps. The lighting of numerous candles and oil lamps signifies the memory of the great light Buddha brought to the world with his enlightenment and his teaching.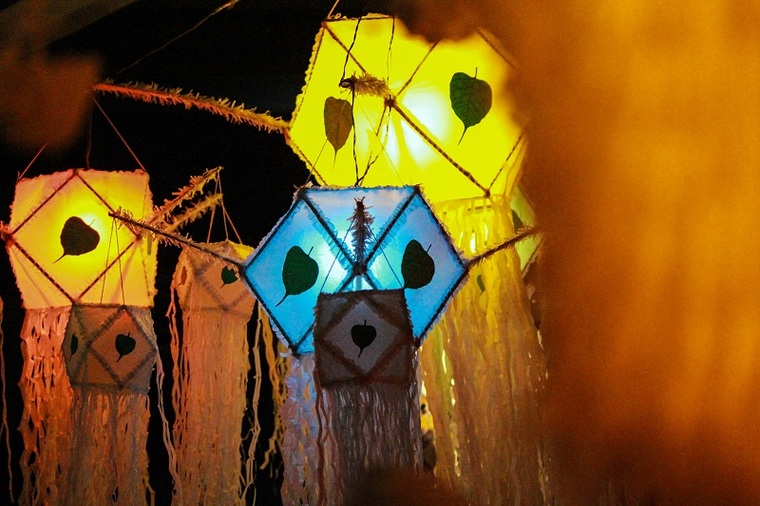 On top of this we offer you privately guided journeys through this amazing country at any time of the year with an ensuing personalised Ayurveda package at Villa Lanka Pearl.